World XContest 2009 [version espagnol]

Estimados Pilotos,
Queremos darles la bienvenida a la página mundial del World XContest 2009.

Noticias:
27. 02. 2009 - XContest accept flights without valid G-record in IGC file
From today there is possible to claim flights (IGC files) without valid G-record (including GPX files converted into IGC). From now there are 3 levels of IGC validation process and each nation or club can choose:
1. Accepting only flights with valid G-record
2. Accepting all flights, but flights without valid G-record don´t affect rankings (now at World XContest). Such flights are visible in "Flight list" and "Daily score", however they will not be scored in any ranking category.
3. Accepting all flights

25. 02. 2009 - New competitions at XContest server
Finland join XContest family with their official national contest. We are looking forward for great flights from this beautfiful northern country!
We provide services for new club competitions like Cloudbusters Challenge (club from South Africa) or Schöckl Cup (Austrian club). We prepare another club scoring with special settings. If you are interested in you club competition at XContest server, read F.A.Q and contact us.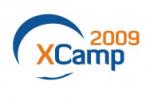 16. 01. 2009 - Gradient XCamp 2009
Gradient XCamp is light competition meeting designed for recreational pilots organized by XContest.org where you can fly freely and win brand new Gradient Aspen 3!
No tasks, no goals, no windows, no stress... Ejoy relaxed flying on the beautiful south side of Alps!
02. 01. 2009 - Feliz Año Nuevo 2009!
El año nuevo es tiempo de celebrar un nuevo comienzo, tiempo de desear a todos tus amigos y seres queridos un feliz año nuevo. Les hemos traemos algo muy especial...
Ahora podemos utilizar la capa de mapas con Espacios Aereos y Rutas Aereas para planear nuestros vuelos y rutas. Pronto habrá también Mapas de termales :-) Disfrutenlo!
Información de espacios aereos de paises que no estan incluidos en nuestro mapa son bienvenidos! Favor de ponerse en contacto con nosotros
27. 10. 2008 - Australia set up their national contest at XContest. We would like to welcome all Aussie pilots and wish them great flights and a lot of fun with XContest!

Are you interested in national scoring at XContest? Contact us!
01. 10. 2008 - The XContest system for the new season 2009 is ready. Now you can sign in, confirm your registration to the WXC 2009 and claim flights flown after 1.10.2008. Have a nice flights and a lot of fun in the new season!
!! ATTENTATION - CURRENT VERSION OF WORLD XCONTEST RULES 2009 IS NOT FIXED YET AS POSSIBLE CHANGES ARE DISCUSSED WITH NATIONAL ADMINISTRATORS !!!
For sure you can claim flights to the 2008 season if they were flown until 01.10.2008 - XContest automatically detect correct contest. Don´t forget - deadline for last flights for the 2008 season is 14.10.2008!
29. 06. 2008 - Flights from DHV-XC and LEONARDO servers in Daily score!
As the first product of cooperation with DHV and Leonardo/Paraglidingforum you can start to browse all the flights from these providers directly in Daily score
Flights are mixed together with "home" XContest flights, differentiated with another background and icon of provider under the link, which goes directly to the server of origin to the new browser window. Perfect overview of flying around the world each day!
External flights have NO effect for Ranking categories.

24. 06. 2008 - XContest in full interactive 3D - special feature!
From now you can enjoy flight view in 3D mode directly in flight detail at XContest! In the flight detail simply click on "G Earth 3D" button and allow installing the Google Earth Plug-in to your browser for the first time. Then you will be able to see all flights in 3D mode.
The Google Earth Plug-in currently supports the following web browsers on Microsoft Windows XP and Vista operating systems:
IE 6.0+, 7.0+

Firefox 3.0x, 2.x or 2.0x
Netscape 7.1+
Mozilla 1.4+
Flock 1.0+
Support for other operating systems is planned in future releases of Google Earth Plug-in.

14. 11. 2007 - We would like to announce close partnership between XContest and Cross Country magazine. First issue of this cooperation is here:
Enter your flights in the XContest and you could win a free subscription to Cross Country magazine, or a DVD of your choice.
As part of our partnership Cross Country is offering free prizes to those that participate in the league. Just before each issue of Cross Country is printed, the names of three pilots who've entered scores in the last two months will be randomly selected by our computer. Prizes for the winners of the different categories will be announced later in the year, but in the meantime you don't need to be a champion to be a winner, so get those flights logged.

Estructura Básica:
Menú izquierdo: contiene referencias a páginas con información acerca de vuelos, pilotos y ranking de clases particulares. Adicionalmente podrás encontrar reglas y F.A.Q.
Menú derecho: para "usuarios", contiene referencias a paginas en cual el usuario (piloto) podrá usar para registrarse, enviar vuelos, actualizar el perfil del piloto, etc.
Creemos que el sistema XContest es bastante instuitivo y la forma sencilla de registrar vuelos sólo te proporcionará placer. Esperamos que disfrutes del nivel único de detalles de vuelo con mapas interactivos y alguna otra función especial.

Meta principal del proyecto XContest:

La idea principal del sistema XContest es la de proporcionar a los pilotos la mejor y más simple competición de cross country online
posible. Juntos con esto, nosotros queremos proporcionar toda la información de vuelos y pilotos. Queremos que la información más
importante de cada vuelo esté presente para todos, sin ningún software adicional.
Nosotros somos miembros del grupo de trabajo de FAI/CIVL para crear un sistema internacional único, esto significa crear una interfaz única
entre los servidores de XC. Ahora estamos discutiendo los detalles básicos y reglas.
Hotline:
emai: info@xcontest.org
---